At the moment I am working on some projects that I have been putting off for a while.
One is a baby quilt, it's design is of the
Very Hungry Caterpillar
book.
The whole design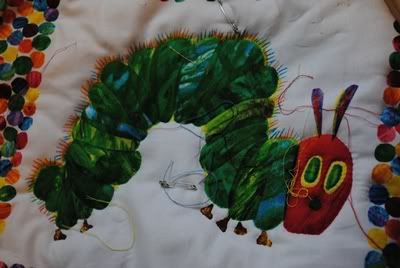 The Very Hungry Caterpillar (with scrap threads... sorry)
This is quite fiddly to quilt, but I am enjoying it a lot, I have about another 5 or so hours work until completion, which will be great.