As I posted before, I am working on some crafty things that I have been putting off....
Well, I saw on the internet a great idea, banner flags for parties found
here
.
So I thought I would give it a go....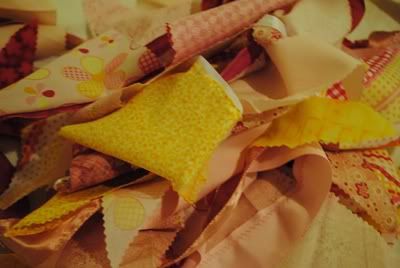 The gorgeous pink material that I started off with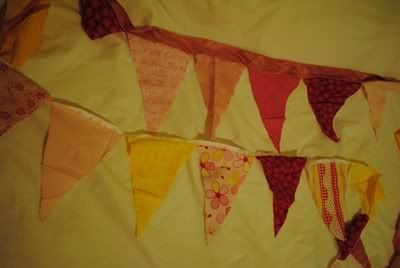 The finished project, I ended up with about 8 metres of flags, they will look better when I hang them up, but this gives you the idea.
You will see these again at Rona's first birthday party in a couple of months :)